TV News, San Diego Radio, Politics and News, Sewing--The Sewing Herald Tribune....we need contributors, Travel.... Agree or Disagree....Please feel free to comment.....all comments appreciated and thank you for your time..... and food,dogs and cats...... let's sit down at this cafe, have a cup of coffee and talk about politics.
Jun 7, 2018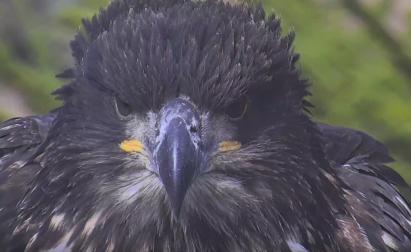 The baby eagles from The Channel Islands.
From Explore Live Cams--here is the link:
https://explore.org/livecams/explore-all-cams/channel-islands-national-park-sauces-bald-eagle
USS Canberra: Change of Command Ceremony--Commander Cruiser Force U.S. Atlantic Fleet--November 2 1960
Admiral Robert L. Dennison, USN, Commander in Chief, U.S. Atlantinc Fleet,
Commander in Chief Atlantic




Rear Admiral John McNay Taylor
United States Navy
Rear Admiral Robert W. Cavenagh
United States Navy


From the collection of Commander Richard Byron Varley, Jr.
Richard Varley, Annapolis 1942
tags:
USS Canberra: Change of Command Ceremony--Commander Cruiser Force U.S. Atlantic Fleet--November 2 1960, Richard Byron Varley Jr, Navy Memorabilia, Admiral L. Dennison, Rear Admiral John McNay Taylor, Rear Admiral Robert W. Cavanagh,