TV News, San Diego Radio, Politics and News, Sewing--The Sewing Herald Tribune....we need contributors, Travel.... Agree or Disagree....Please feel free to comment.....all comments appreciated and thank you for your time..... and food,dogs and cats...... let's sit down at this cafe, have a cup of coffee and talk about politics.
May 18, 2018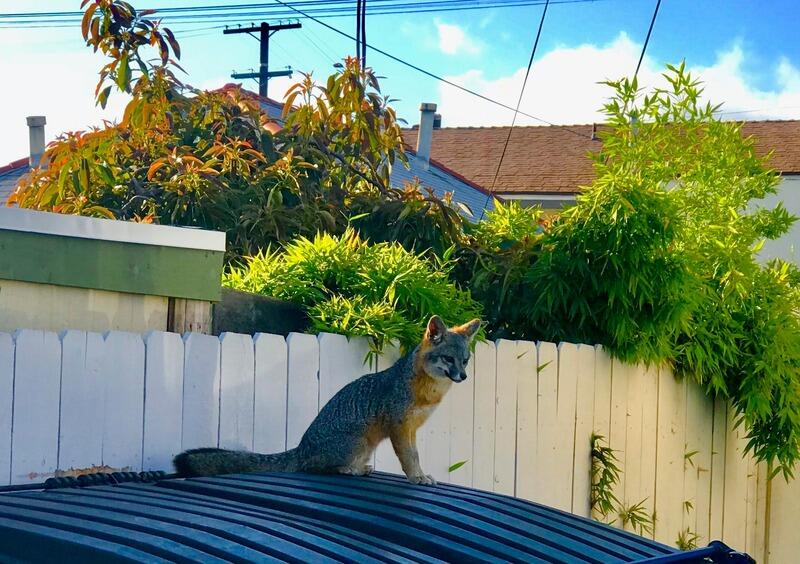 This very beautiful and unusual photo was copied from Nextdoor Southpark.
Lived in San Diego forever, have never seen a fox, rarely someone speaks of seeing one in the past.
Thank you for sharing this lovely photo.