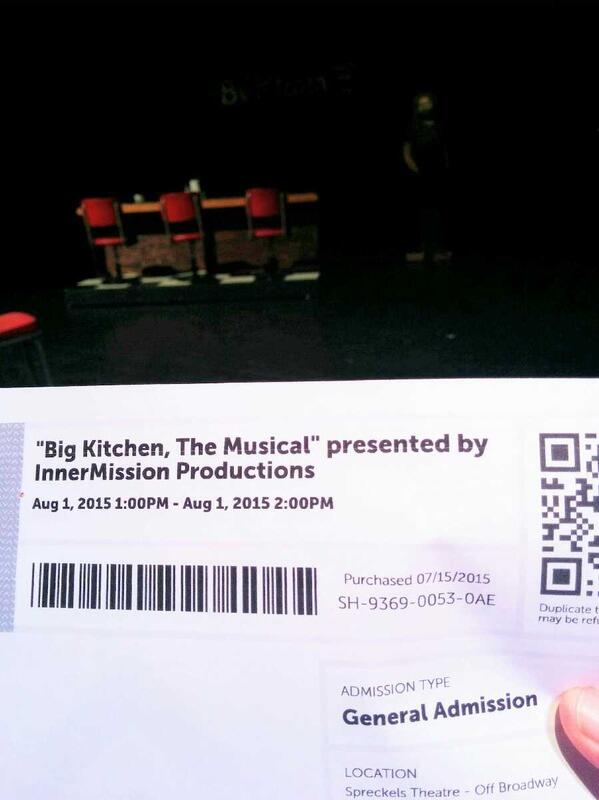 Looking forward to the show! Today is sold out but check for other times. "Judy the Beauty" is here!
Jul 26, 2015 to Aug 02, 2015
Playing at SPRECKELS THEATRE - FRINGE OFF BROADWAY
Presented by InnerMission Productions
Big Kitchen - A Counter Culture Musical
is an evolving production about former
Detroit
social worker
Judy Forman - aka Judy the beauty on duty – and the inclusive community she has fostered at her eclectic
Southern California
restaurant. Since 1980 Judy and the BK have been the center of the world for artists, musicians, gays and lesbians,
political activists
, hungry people and seekers of all kinds.
This performance features an hour of the full-length show, with book by Robert Schleeter and Corey Fayman (with Judy Forman!) and music by long-time collaborators Robert Schleeter and Ricardo Pitts-Wiley.
Join InnerMission Productions and celebrate this work-in-progress as it's brought to life by a large and wonderful local cast, led by Director Carla Nell. And keep an eye on this show, because it's going places!
Support the Arts Full-Price: $10.00
ArtsTix price: $5.00 (available day of show)
IMPORTANT
: A FRINGE TAG IS REQUIRED as your pass for 11 Days of Eyeball Busting Shows. This one-time $5 purchase supports the festival, because 100% of ticket sales go directly to the performing artists. You can purchase Fringe Tags
HERE
, or you can purchase tags at ANY venue, prior to attending your first show.